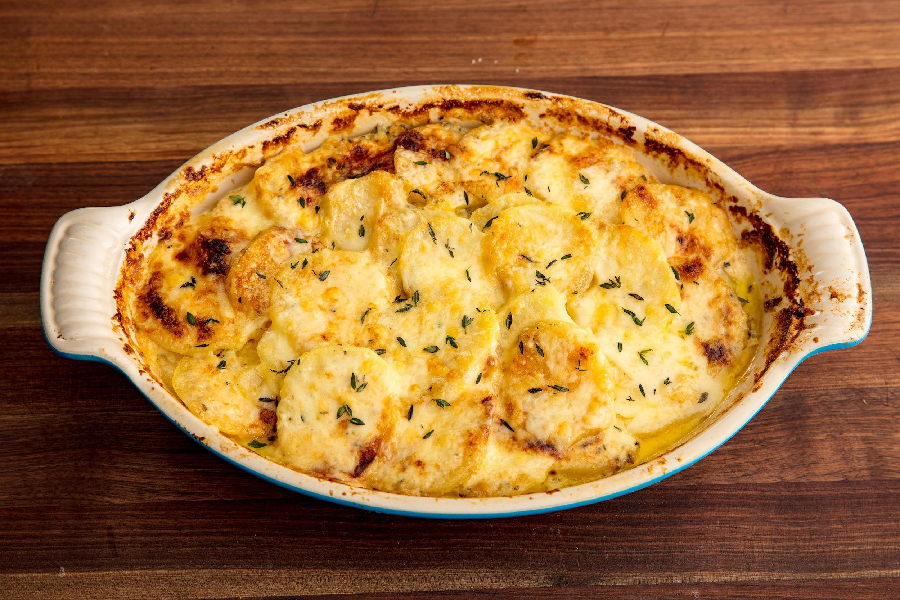 The Easiest Way To Make Au Gratin Potatoes
admin, 4 weeks ago
0
2 min

read
36
Au gratin potatoes recipe is one of my personal favorites. This creamy and yummy-looking dish is cheese-filled making the potatoes melt in your mouth. This recipe is something you can serve at a get-together with friends and they will end up asking you for more. This recipe is also easy to make. This rich and tender potato are soaked with cheese which is creamy to taste and taste really good when baked in the oven. This dish is usually prepared with cheese, butter and sometimes onions may be included and other spices. 
Baking your au gratin potatoes is pretty much similar to making scalloped potatoes but the major difference is that scalloped potatoes are not supposed to contain cheese. Although, some persons include it in theirs. To make this, you need to carefully select the potatoes you will be using so that the dish will end up looking firm and fresh not marshy. I suggest you use red potatoes while making this recipe. Wash your potatoes very well and remove spots and dirt from the body. Ensure to slice the potatoes thinly. It should be sliced thinner than the scalloped potatoes and at equal length. 
Pick out your cheese. Make sure to pick cheese with good taste and quality as it would determine the taste of this dish. Before adding your potatoes, add your cheese cream to the pan for baking then you can add your potatoes. After doing this, pour your cheese cream on top of the potatoes added. Make sure to distribute it evenly so that it is well spread. Do not forget to oil your pan with butter. If you are using onions, cut them into thin pieces. To make your cheese mix, you have to put the quantity of butter you want to use, add your garlic. It must be grated. Allow your butter to melt before adding flour and mixing it well. Add your chili pepper or black pepper. It depends on the one you like. Make sure you mix it together. Add your milk generously. Au gratin potatoes are known to be creamy and mix them thoroughly. 
It is the mix above that will be added to get the pan first before the potatoes are now added and it will also be poured over it and placed in the oven to bake for fifty to seventy minutes. You can check if your delicious recipe is ready and turned out well by making use of a knife to penetrate the middle of this dish. 
Just like cake, it has to be warm or cool before you can serve it. 
Related posts